TIME's Brisbane network has really taken off in the last 12 months.
The most recent gathering taking place at Snowscene travel agency and ski store—Queensland's only Club Med in store boutique—in Woolloongabba.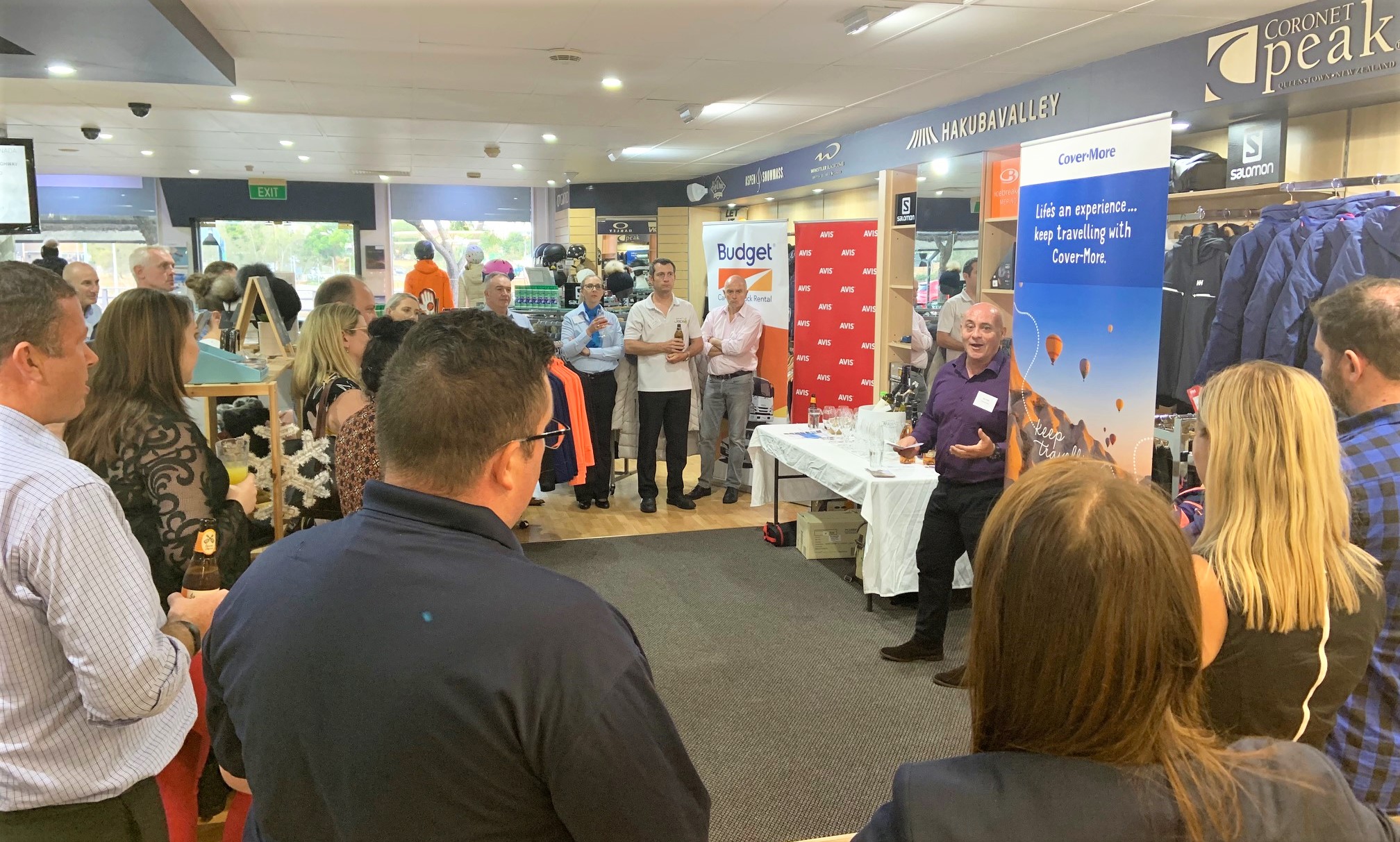 "With Emily Warbrick from Snowscene, and Singapore Airlines' Jamie Swan, TIME's Brisbane activities are in very good hands", said Penny Spencer—founder of the TIME program.
"We're delighted with the profile that TIME is developing in Queensland, and we love seeing ambitious travel-tourism-hospitality professionals connect with the program. Not only are our events a brilliant way to broaden networks, they're also great fun", added Penny.
On 30 January, more than 30 keen professionals from right across the industry—airlines, wholesalers, tour operators, car hire companies and travel insurance providers—connected over a few drinks, and listened to guest speakers.
Popular TIME Mentor, Sean Flint (Director at FTM) presented insights into the value of being a mentor and developing the professional leaders of the future. From the other side of the mentoring equation, current TIME program Mentee Steph Cowdroy (Finance Manager at Clean Cruising) was able to share her own experiences.
Steph—the inaugural recipient of TIME's PayPal scholarship—graduates in July this year, and we very much look forward to her address at the graduation function for the program's 32nd intake.
Brisbane's next TIME event takes place on Wednesday 17th April at Flight Centre HQ Southbank.
"We're absolutely thrilled to be meeting next at Flight Centre's landmark Southbank HQ", said TIME's Queensland coordinator, Emily Warbrick.
"Significantly, Program founder and industry figure, Penny Spencer, will deliver the keynote presentation. Save-the-Date notifications will be out shortly", added Emily.
Any TIME first-timers keen to attend the event are encouraged to email timebrisbane@travelindustrymentor.com.au to be added to the distribution list.
Likewise, travel-tourism-hospitality professionals are encouraged to follow TIME on Facebook and LinkedIn to keep up to date with what's going on inside the industry's premier career accelerator.
The 34th intake of TIME's renowned mentoring program commences on 10 April. We're delighted to advise that leading Australian travel insurance provider, Cover-More, has generously committed to fund a placement in intake 34.
Interested individuals are encouraged to download a scholarship application HERE.
Scholarship applications for the 10 April intake close on 11 March 2019.