Penny Spencer – Chair and Director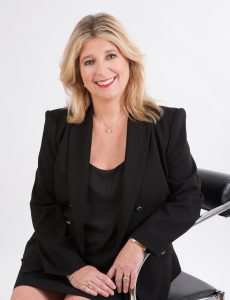 Inspired by Richard Branson's views on the benefits of mentoring, and having experienced its blessings first-hand, Penny Spencer founded TIME in 2009.
With an unwavering belief in the willingness of executives from the senior ranks of the travel industry to share their wisdom, Penny has shaped the TIME program and swelled its stable of mentors to more than 100.
Penny left New Zealand for Australia in 1981 at age 18 determined to find a travel job. She completed a travel course and volunteered at a travel agency stamping brochures, and quickly became an indispensable 'Girl Friday' knowing a little bit about all parts of the business.
Having work her way up from the lowest rungs on the corporate ladder, and launching her own business in 1998, Penny is now Managing Director of the Spencer Group of Companies and has been acknowledged on Travel Weekly's 'Women in Travel Power List', and as one of SmartCompany's Top 30 Australian female entrepreneurs more than once. Penny's eponymous travel management company, Spencer Travel – has also been inducted into the National Travel Industry of Australia's (NTIA) Hall of Fame.
As a leader and a mother, Penny has a distinct perspective on juggling both a career and a family, something she described in her 2014 book 'Love What You Do…' – a chronicle of her journey to success.
Significantly, as a mentor of note, over 60% of Penny's staff have only ever had one employer: Her.
---
Sue Graham – TIME Director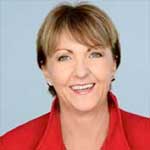 Sue is passionate about working with people to be the best they can be. She loves operating in new and emerging business environments to initiate strategy, build effective teams and a positive, sustainable culture.
With senior roles in Flight Centre, Travelocity, CiEvents, Jetset Travelworld, CT Partners and Helloworld Travel, Sue has experience in leisure, corporate, event and online travel sectors in the Asia Pacific region and has developed solid business relationships with many industry participants.
Having had responsibility for formulating and implementing overall marketing strategies to promote companies and products at a state, national and international level, she is experienced in developing and driving commercial product procurement strategies, building successful teams and is passionate about the benefits of mentoring for individuals and companies.
---
Oliver Tams – TIME Director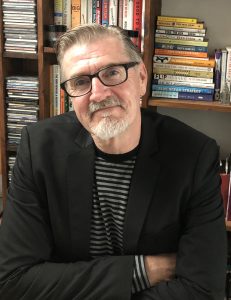 As a founding director of TIME, Oliver knows the importance of getting the right people in the room. He brings a natural capacity to generate social capital with a broad network of individuals and organisations, skillfully unifying disparate views and perspectives. His signature "always happy to help" mindset and sunny disposition pair seamlessly with his outstanding abilities as a coalition builder from decades as a seasoned generalist, start-up entrepreneur, senior professional and business owner. He thrives in the dynamism of entrepreneurship and is a self-confessed enthusiast of "improving the world" one brilliant idea at a time.
From owing 4 retail travel agencies, helping to found UTAG which became Travelscene American Express and onward to start up TMCs through to online technology, Oliver has an encompassing history over the last 40+ years in the travel industry. He also sits on advisory boards for technology startups as well as being a director of ATMC.
In between his travel ventures, Oliver attended the Santa Fe cooking school and built, owned and cooked in his own restaurant (Whole' Mole') in Manly. He is an avid researcher on industry trends and business in general, allowing him to provide conference and online insights whenever he can.
---
Trish Shepherd – TIME Director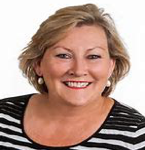 Trish has over 40 years experience in the travel and tourism industry. Joining American Express Travel in 1980, where she worked in a range of roles across foreign exchange, finance, marketing, supplier relations and strategy before becoming Regional Director for Travel & Alliances. 
During that role, Trish worked closely with over 300 travel offices, across the region; and has since business coached 44 travel agencies in Australia and is currently mentoring her 8th mentee, as part of the TIME program.  
Her collaborative and creative leadership in international business, combined with her sharp wit, honest, assertive and goal driven approach has seen her continually deliver results in challenging environments.  
More recently, Trish has founded her own company, Black Sheep Tourism, where she endeavours to bring together her vast years of travel industry experience, to build successful brand partnerships.  A company that aspires to create and develop, unique products and services, aimed to support strategic growth for Australian and international travel businesses.
Trish's unique and enthusiastic management style has earned her the well deserved reputation, as an energetic, committed professional who is a passionate advocate for the travel and tourism industry. 
Trish has studied management at Wollongong University in Australia and is a graduate of the Australian Institute of Company Directors.  
---
Fiona Dalton – TIME Director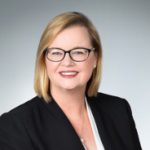 Fiona has 29 years relevant industry experience across the retail, wholesale, hotels, corporate and cruise sector, with the last 15 years in senior executive roles culminating in her appointment in early 2020 as CEO for The Travel Corporation in Australia. Prior positions include Managing Director for Uniworld Boutique River Cruises in Australia, General Manager, Sales, for Qantas Holidays and its associated brands in helloworld, and Associate Director, Global Travel & Supplier Relations for Macquarie Group. She is currently a strategic business consultant to Virtuoso Australia, the local arm of the world's leading global network of agencies and advisors, specialising in luxury and experiential travel. 
Fiona's capability covers a wide range of areas including strategic, general and financial management, sales generation and marketing delivery coupled with strong communication, negotiation and commercial acumen.
She has led several business transformation and strategic sourcing projects, positioned businesses for turnaround and sustained growth, and developed or re-engineered business processes to support change management in the tourism sector. 
Fiona is passionate about the impact of effective leadership on businesses and people, both in relation to culture and commercial success, and credits her own mentors for assisting to shape her leadership style. 
In 2017 she won the Women in Travel Award for the Cruise Sector, and in 2018 she was voted Best Female Leader in Travel by the readers of Karry On. She was also voted 7th most influential on the Women in Travel Power List for 2018. 
Fiona has been a mentor to the TIME program since 2016 and joined the board of TIME in 2019 to assist in shaping the strategic direction for the future ongoing success of this important organisation.
---
Roger Byrne – TIME Director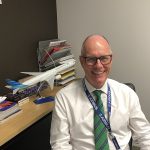 Manager NSW / ACT / QLD and NZ at Garuda Indonesia
Roger has over 35 years of industry experience in the aviation, corporate and GSA sectors and was involved with Penny during the formative stages of T.I.M.E. in 2009.
His career commenced in Sydney at the iconic Pan American World Airways and then Singapore Airlines before a posting to Kuwait in between the Gulf Wars to assist with the rebuilding efforts of the operations for Gulf Air and British Airways.
Upon returning to Australia he worked with the Concorde Group of Companies before joining Travelscene to work on the integration of the American Express retail arm into the Group and subsequent mergers.
Following this Roger returned to the aviation sector with Qatar Airways in Australia and Doha and the last 5 years in his role at Garuda Indonesia.
He is a rugby, cricket and golf tragic and looking forward to bringing his career and personal mentoring experiences to the Board.
---
Marie Allom – Program Manager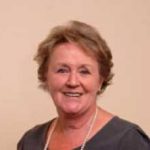 Marie is a well know Industry figure having spent over 30 Years in the Industry. Her extensive experience with The Australian Federation of Travel Agents Limited (AFTA), in which she held a number of positions after starting as a Part Time Accounts Administration and advancing to become General Manager of the Federation a position she held for over 14 Years. This was at a time when the Federation managed Travel colleges in each State of Australia and was instrumental in developing and introducing an Award for the Travel Industry, among a number of other ground breaking initiatives
Marie had the privilege of working with a number of Travel Industry Icons from various sectors of the Industry as well as those who served as Presidents of the AFTA Board. After retiring in 2004 she was recruited to return to run the National Travel Industry Awards which she did for a further four years.
Marie was made a Life Member of AFTA in 1996 for all her dedication and work in the development and growth of the Federation.
Now managing the TIME Program Marie believes this initiative is an important step in the development of the young Managers of today
There are many benefits to all involved Mentor, Mentee, Organisations and the Industry
To have a structure in place whereby this can happen is so important.
"My personal experiences of mentoring staff who have the potential to grow and have not had the confidence to do it on their own and take that first step, and being able to encourage and guide them in a direction where they flourish is so rewarding to both the Mentor and Mentee is the main reason I became involved in the Programme."