TIME Graduates
As a TIME graduate, you have access to a wide range of resources, mentoring opportunities, events and support to help you continue on with your career in the travel industry.
WHAT YOU GET
Join a national community of over 200 graduates
Networking Opportunities – network with senior industry leaders and past and present Mentees
Invitations to all TIME events nationally including quarterly graduate networking events
Invitations to all TIME workshops – conducted by professional speakers and facilitators
1 x annual 90-minute one on one session with a TIME mentor – choose from a list of available mentors
Opportunity to emcee a TIME function – improve your public speaking skills and increase your professional profile
Receive email updates from the TIME committee with industry/professional development information relevant to graduates
Access to connect with senior industry leaders, other graduates and current mentees
Access to the TIME private LinkedIn group – Join https://www.linkedin.com/groups/6584522
Have your say – provide feedback and suggestions to the TIME board via your graduate group
Assist TIME to recruit new Mentees – Help TIME as it has helped you!
Note: If you do not join the Graduate program, you will be taken off the TIME mailing list.
---
 Matt Masson – CEO – CT Partners

The time program exceeded my expectation as a mentee. I had a brilliant mentor and cohort of mentees which i have kept in touch with since graduating in 2019. I encourage anyone, at any stage of their career in the travel industry, to consider becoming a part of the time program as it will help you to focus on your goals and introduce you to a supportive network dedicated to helping you achieve your best.
Emily Warbrick – Owner / Director – Snowscene

'TIME is by far the best thing I have ever done for myself in business and in my professional career, over the past 10 years most key decisions and direction of Snowscene and Sunscene Travel I have to thank the program for – my professional life completed changed for the better by doing the program, I have put my own staff through the program and am forever grateful for reading the TD article which led me to apply for TIME. There are also a great deal of personal benefits, business contacts turned lifelong friends, and this I am truly grateful for.'
Emma Woodward – Director of Sales Intercontinental Hayman Island

I am so thankful for the guidance and support offered that helped me remain focused, dedicated and excited about my career journey in hotel management. Bernadette helped me reframe challenges as opportunities that would help me with my career development in the long term.
Dylan Hearne – Head of Sales Global Touring – Backroads Touring

The TIME Program is a must for anyone looking to further their career in our wonderful industry. The exposure to truly fantastic Mentors who have been there and done that, to inspirational sessions hosted by the Mentor teams at each of the events just means you get far more than a 6mth growth opportunity, but honestly something that will be part of your career forever more. If your dollar cost average this over the rest of your career – this could be possibly the best self-investment you make…. (look out for the sponsored options as well as these are amazing avenues in)
Ingrid Berthelsen – Managing Director at Evolution Travel Collective

TIME gave me so much more than I expected when I first put in that EOI. I was hoping for some help meeting new people in a new city, as I'd just moved to Sydney, as well as get some support in my first senior management role. What I got instead was a fantastic mentor who helped me week in and week out with understanding and exploring this new phase of my career, a wonderful network of people I am still connected to almost 7 years later and a reinvigorated love of learning that led me to do my MBA & have the confidence to eventually run my own business.
Timo Lorenzen – General Manager Veriu Green Square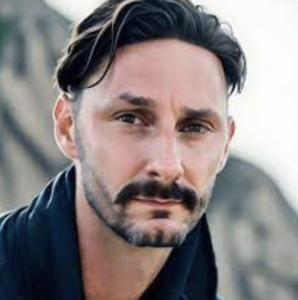 Check out Timo's video below on his experience and learnings.