OUR COMMITTEE & STATE REPRESENTATIVES
The TIME Board is supported by a committee of dedicated, passionate travel and tourism industry representatives, many of whom are program Programme Graduates.
Belinda Morris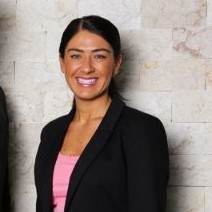 Belinda has over 10 years' experience in both supply and demand in the hotel industry along with expertise in payment and technology. 
Belinda is currently Head of Hotel Distribution, Business Travel – APAC for Amadeus IT Pacific, where she is responsible for the commercial strategy for the Amadeus portfolio of products and services for hotels.
Belinda joined Amadeus from The Lido Group, a leader in Corporate and Government hotel programs where she held the role of Director of Sales, prior to joining Lido, she held various roles in both global and local sales for Pan Pacific Hotels Group and Intercontinental Hotels Group. Belinda has been through the TIME program twice and credits her employment at The Lido Group to her last TIME experience "Working with my mentor on the TIME program assisted me with making the right decision for me and my career"
---
Alice Ager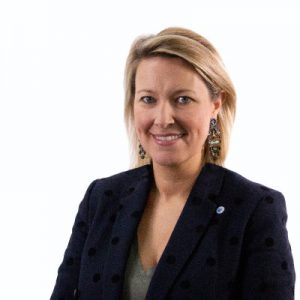 Alice was a mentee on the TIME Programme in 2019 and was recently promoted to General Manager of Uniworld Boutique River Cruises based in Sydney.
She has worked in travel for over 10 years starting in luxury hotels and now in luxury cruising, with a passion for sales.
---
Timo Lorenzen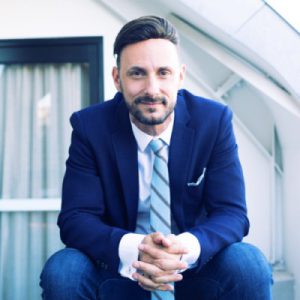 Timo's grandparents operated a pub for many years, so he grew up with an owners & operators mindset.
Starting his own hospitality career at the age 18 as a casual, he finally committed to hospitality at the age of 29 when he joined TFE hotels as a Restaurant Manager at their very first hotel in Germany, followed by a move to Sydney not long after.
Throughout the years Timo gained experience with Mantra Group, Meriton Suites and most recently Veriu Group.
Now known for his expertise in Team Development, F&B, Hotel Opening & Refurbishment, Revenue & Profit Growth, Operational Hotel Management & Coaching.
Timo is further an Award Winning Speaker, Guest Lecturer at Torrens University & also a TIME Program Graduate."
---
Robyn Willis Inglis
Robyn is passionate about the Travel Industry and her career has encompassed many sectors of the industry including: Retail, Corporate, Wholesale/Groups, Education and Training.
While working in wholesale she moved into Training and loved it so much she took time out to gain qualifications in Adult Education.
Subsequently Robyn has worked in Education and Training at corporations in the Travel, IT and Finance Industries including Viva! Holidays, Traveland, UTAG, Mayne Nickless Information Systems, Honeywell, Bull Information Systems, Wang and as National Training Manager for Travelscene American Express for 9 years and Stella Travel Services (now Helloworld).
Robyn is now a consultant to the industry through "Learn for Change Consulting" and has worked with AFTA Education and Training as a Skills Advisor on the Federal Government funded "Workforce Futures" project, providing skills consulting services to the industry across Australia and most recently as Project Manager for the Australian Travel Careers Council's bi-annual "National Industry Leaders and Educators Symposium".
Robyn has had many amazing opportunities during her career and has worked with some of the legends and leaders of the Travel Industry from whom she has learned a great deal – and continues to do so. Robyn is pleased to have been invited to serve in honorary roles including as:
A Member of the former Australian Travel Training Review Panel (ATTRP)
Founding Committee Member of the former Travel Industry Careers Association (TICA) and current Member of their Scholarship Committee
Committee Member for TIME
Committee Member of SKAL Sydney North
Judge, NSW Tourism Industry Council Awards
Robyn is keen to give something back to the industry which has given her such an enjoyable career, extraordinary experiences, wonderful colleagues, lifelong friends and is committed to encouraging others to "own" their careers and make the most of their opportunities in the Travel Industry.
---
Sharon Stanley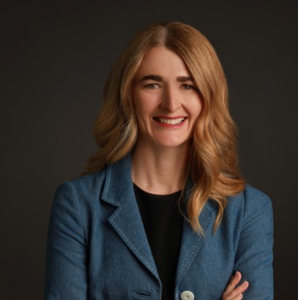 Sharon's career in the travel industry began around 20 year ago. Having worked in several other industries, Sharon's interest in corporate travel was piqued when she managed the Shared Services and Procurement teams at ABN AMRO (now Royal Bank of Scotland), where the travel category fell under her responsibility.
Taking a leap of faith (and encouraged by a mentor), Sharon joined CWT in 1999 as a National Account Manager. Over the next 11 years, Sharon worked her way up to Senior Director, Global Program Management, leading a global account management team across Asia Pacific.
Following her time at CWT, Sharon joined Amadeus for 5 years, as Head of Key Accounts, leading a team of sales and account managers, solution engineers and developers in Australia and New Zealand.
Sharon also worked at Helloworld Travel managing Helloworld Business Travel's Australian network of independent business travel agencies for 2 years.
Sharon's first-hand experience of the travel lifecycle from the buyer, TMC, agency and technology perspectives, has given Sharon an understanding of both the challenges, and the opportunities, within this complex industry.
Sharon is passionate about the importance of building long-term relationships to sustain strong businesses and help them thrive.
Today she runs her own business helping travel, and travel-related, companies deliver greater value to their prospects and clients and to build stronger client relationships and better teams to grow their businesses.
Sharon is a great believer in the benefits of mentoring and has several mentors in her life.
---
Belinda Murphy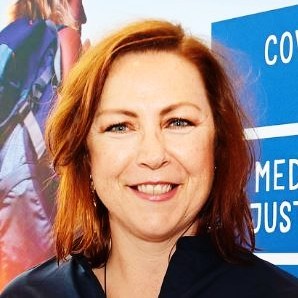 I demonstrate many years of successful Travel Industry experience with a blend of strategic thinking, business and technology savvy, creativity and energy to drive change and innovation and operational excellence. Strong leadership skills with emphasis on ability to both negotiate and influence others without direct authority and to collaborate at all levels.
Presently Contracting Manager with Helloworld Travel Limited, I manage a portfolio of key airline partners, both strategically and commercially by way of negotiation, administration, and strategic and analytical thinking.
I consider myself a strong thought leader, creative problem solver with an excellent ability to drive results.
---
Clare Haggarty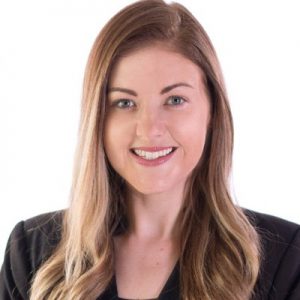 I love people and I love travel which makes connecting guests with their dream holidays a real joy. I enjoy human connection and networking. I am the type of person that still gets a real kick out of picking up the phone to talk to people, face to face meetings and remembering the personal and important details about people that make them feel special. I pride myself on my strong relationships and personal integrity. My background is in Sales, Marketing and Partnerships and I am currently doing my Masters in Business Administration to be across as many disciplines of business as possible. My ultimate aim is to be a visionary business leader who balances productivity with social responsibilities.
---
Richard Taylor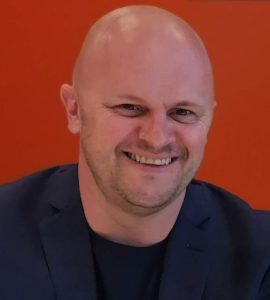 Richard Taylor is the Founder of the Travel Community Hub, a member platform for the travel industry. Richard is best known for hosting more than 200 webinar discussions that became a recognised source of connection, community and discussion for many people during the fallout from the Covid-19 pandemic. 
Richard is also the host of Travel Daily's industry product webinars, and has a part-time role with GetAboutAble, a social enterprise devoted to promoting better accessible and inclusive travel for people with disabilities. 
Prior to the Travel Community Hub, Richard served more than 14 years for Travelport, first in the UK in the UK and here in Australia, before a spell as COO for Equity Travel Group, an inbound tour operator specialising in the China market. In 2020, Richard launched APAC's first industry-specific coworking space, The Travel Industry Hub.
---
Maxine Wiggs
I have held stimulating senior level management roles across sales, marketing, account management and leadership for over 20 years.
I am a dab hand at…
Spotting an opportunity, B2B/B2C partnerships, marketing strategy and promotional campaigns, senior relationship development, contract negotiation, business and commercial strategy, leadership, supplier relations, recruitment, liaison with C-suite, MD and GM types.
And now I've bottled that experience and am pouring it into an enterprise called Resource – a stable of freelance professionals ready to fill the expertise and project gaps in your business quick-smart.
---
State Representatives
Queensland
Emily Warbrick – Snowscene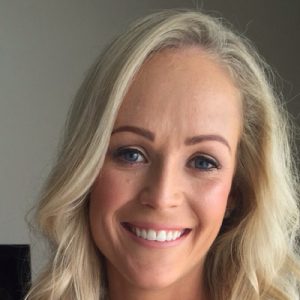 LinkedIn: https://www.linkedin.com/in/emily-warbrick-50990425/
---
Leisa Davies (alternate) – Helloworld Travel Biloela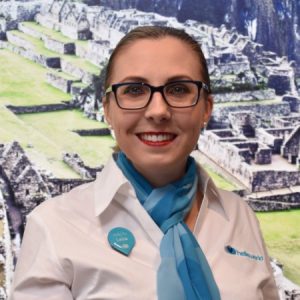 LinkedIn: https://www.linkedin.com/in/leisa-davis-7458a194/
---
Victoria
Ingrid Berthelsen – Evolution Travel Collective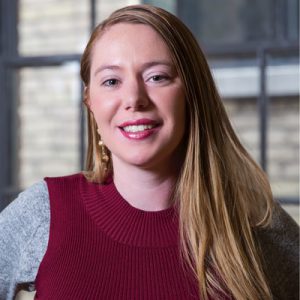 LinkedIn: https://www.linkedin.com/in/ingrid-berthelsen-b34b5487/
---
South Australia
Fiona Watson – Journey Beyond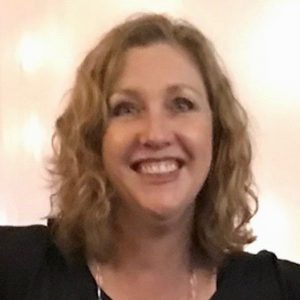 LinkedIn: https://www.linkedin.com/in/fiona-watson/
---
South Australia
Jason Simpson -Tourism Manager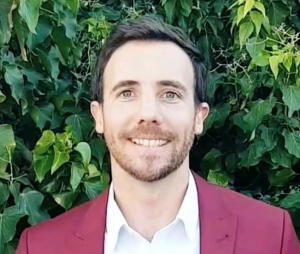 LinkedIn: https://www.linkedin.com/in/jasonsimpsontourism/
---
Western Australia
Justine Bell-Morris – Six Degrees Marketing & Communication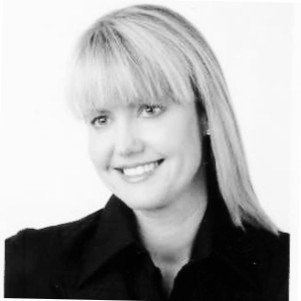 LinkedIn: https://www.linkedin.com/in/justinebellmorris/
---