Our Mentors
Alastair Fernie
Background  Experience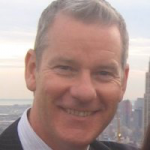 Over a 35-year career I have worked in various commercial roles in the airline industry in 5 different countries. I have also delivered courses for an Aviation MBA programme and mentored students within that course. I have subsequently enjoyed the experience of running a medium sized wholesale company and establishing a cruise specialist business before venturing into the world of online consumer sales
Expertise
Corporate Executive, Manager
Sales & marketing
Wholesale
Travel group
Airline / Consolidator
Online
Comment on TIME  Programme
TIME provides a unique opportunity to expose up and coming leaders in Travel with the insight and direction they need to fast track their careers and improve the quality of management in our industry.
Linkedin: https://www.linkedin.com/in/alastair-fernie-680b225/
---
Andrew Drysdale
Background  Experience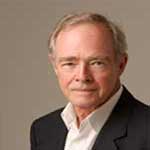 CEO of two airlines, two cruise ship companies, a Tour wholesaler, and a retail Travel company, 7 years as Regional Director of IATA in the Asia Pacific Region including Australia and New Zealand. Board member of IATA, Board Member, Chairman and Life-member of PATA. 6 years as Judge for the NTIA and Chairman of Judges. Now consulting to the industry and lecturing on Aviation Management at the UNSW. Fellow of the Royal Aeronautical Society and past President of the Australian Division
Expertise
Executive management
Strategic planning
Succession planning
Industry education
Team building
Own T/A
Own Corporate T/A
Retail
Corporate
Executive, CEO, Manager, Team leader
Comment on TIME  Programme
There are three key players that make the TIME program so successful – Mentee, Mentor and the very professional TIME administration.  Clearly the mentees benefit – the emotion in their graduation speeches underscores the depth of that benefit; but the Mentor also benefits, not only in giving back to the industry, but in coming to understand what motivates these young executives, what challenges they face, and how they are dealing with those. TIME is a very rewarding experience.
Linkedin: https://www.linkedin.com/in/andrew-drysdale-21575212
---
Andrew Paton Smith
Background  Experience
Have over 16 years travel and travel leadership experience, holding senior leadership positions in the UK, Europe, and Australasia. Have backed this experience with formal business and management qualifications; achieving a First Class BA (Hons) Business Administration, and Distinction from UNSW on the Master of Business and Technology program. Currently MD of Jazoodle Pty Ltd, a specialist travel business and technology consulting firm
Expertise
Corporate
Retail
Executive
Manager
Comment on TIME  Programme
For me, the TIME program is a superb program providing the transfer of some amazing experiences and skills from one generation to another, and opening up the future , skill levels, and opportunities within our industry. I am proud to be a little part of this.
Linkedin: hhttps://www.linkedin.com/in/apatonsmith/
---
Angela Middleton
Background Experience.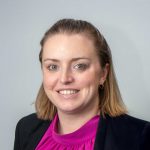 Since commencing my career in the Travel Industry as a Management Cadet in 2004, I have held various Sales and Marketing account management roles at Best Western and Virgin Australia and National leadership roles at The Travel Corporation and Norwegian Cruise Line.
Over the last 5 years I have built a strong reputation of driving teams of highly skilled Account Managers and Sales Managers ensuring the right strategic business plans, business relationships and contracts are developed, negotiated and executed to deliver revenue and targets.
Expertise
Manager
Sales & Marketing
Team Leader
Wholesale, Cruise and Airline
Comment on TIME Programme
I credit much of my rise within the travel industry most recently over the last 5 years to the mentoring experience gained through The Travel Industry Mentor Experience program. I am focused on giving back to the industry that has nurtured my career development. I have thoroughly enjoyed giving back to the industry by being a Mentor on the TIME Program during 2017 and look forward to new opportunities to be a mentor on the program again in 2020 and beyond.
"We make a living by what we get, we make a life by what we give." — Winston Churchill.
Linkedin: https://au.linkedin.com/in/angela-middleton-9729bb16?trk=people-guest_profile-result-card_result-card_full-click
---
Bernadette Dennis
Background Experience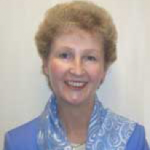 Bernadette Dennis is a Director of BD Concepts Pty Ltd, a hospitality consultancy, and until mid-2015 she was also the Managing Director of HSMAI (Hospitality Sales and Marketing Association International) Asia Pacific.
Prior to her relocation from Asia in January 2007, Ms Dennis was Vice President, Asia Pacific for Marriott International, Inc.'s Global Sales Organisation based at the Marriott Asia Pacific Regional Office in Hong Kong. Ms Dennis worked for Marriott International for 22 years and spent 10 years working in hospitality in the US following studies in Hospitality Management at Florida International University.
Expertise
Executive, Manager, Team leader
Sales & marketing
Hospitality
Comment on TIME Programme
Thank you for your efforts to support new leaders in the hospitality, travel and tourism industries.
Linkedin: https://www.linkedin.com/in/bernadette-dennis-4a664b8/
---
Christine Judd
Background  Experience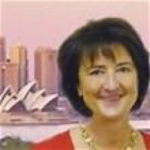 I have been a Sales and Marketing Director in the luxury hospitality business for 25 plus years.  My experience is broad and extensive from five star hotel properties such as the Peninsula Group and Four Seasons Hotels and Resorts, to General Manager Sales with Business Events Sydney and General Manager of Sales & Marketing at Trippas White Group. I have worked in London, Los Angeles, Hong Kong and now Sydney.  My passion is the hotel industry and enjoy the experience of leading teams to be the most successful they can be.
Expertise:
Hospitality
Brand strategy
Website design and optimisation
Marketing Plans
Analytical
Client/stakeholder management
Team deployment
Guest Relationships
Comment on TIME  Programme
It is an opportunity to give something back to an industry that has given me so many opportunities.  Change is constant!
Linkedin: https://www.linkedin.com/in/christine-judd-6781a1b/
---
Claudia Rossi Hudson
Background  Experience
Claudia Rossi Hudson is the owner and CEO of Mary Rossi Travel – a boutique luxury travel agency founded over 45 years ago with branches in the Sydney metropolitan area. With an MBA, a parallel career in financial services, a balanced lifestyle combining work, family and broad outside interests, Claudia brings strong skills in HR, financial management and marketing. Claudia sits on several international travel industry advisory boards.
Expertise
Own retail Travel Agency
Executive, CEO
Sales & Marketing
Travel Industry Advisory Boards
Comment on TIME  Programme
The TIME Mentoring Program offers participants invaluable access to successful industry experts willing to assist in formulating and achieving goals.
Linkedin: hhttps://www.linkedin.com/in/claudia-rossi-hudson-36b80123/
---
David Greenland
Background Experience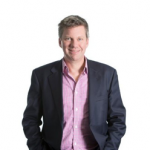 Thirty years industry experience encompassing airlines, travel management, and travel marketing for both local and multinational companies across multiple geographies but particularly  Asia Pacific
Expertise
Corporate
Sales & Marketing
Airline / Consolidator
CEO
Comment on TIME Programme
The matching is critical and then remember what you (both) get out of it equates to what you put in!
Linkedin: https://www.linkedin.com/in/david-greenland-1301ab20/
---
Fiona Dalton
Background Experience
25 years travel industry experience across retail, corporate, wholesale and cruise. Emphasis on field sales and strategic account management with particular expertise in supply chain management, and distribution across the Australian travel industry
Expertise
Managing Director
Sales & Marketing
Cruising
Retail Corporate
Wholesale
Comment on TIME  Programme
Wonderful to see the impact of industry based mentoring first hand across the industry with so many individuals reaching a higher level of performance and success in a much faster way through their experience. No doubt that the giving of time as a mentor has as much of a positive impact on the mentor as it does the mentee.
Linkedin: https://au.linkedin.com/in/fiona-dalton-7830356?
---
Glenyce Johnson
Background Experience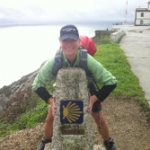 Approaching 20 years in the travel industry, Business Owner and Founder of Wandering the World specialising in walking, trekking and wine holidays. Previous roles as Managing Director, General Manager and Head of Finance. Lived and travelled in over 100 countries including Antarctica and the Arctic.  Walked the 890km Camino de Santiago 890km, a life-changing pilgrimage, new mantra, more walking, less working and sharing places of interest.
Expertise
Comment on TIME  Programme
It is a real honour and privilege to be a mentor.  A very rewarding experience, where both the mentor and the mentee benefit and learn.  The feeling of giving back and contributing to the success of others is uplifting and motivating
Linkedin: https://au.linkedin.com/in/glenyce-johnson-a5b8332/
---
Jacqui Walshe
Background  Experience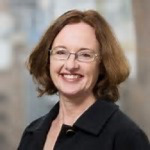 Jacqui Walshe has been Managing Director of the Walshe Group, a specialist in airline and tourist board representation in Australia, New Zealand and Asia for over 25 years.  She has led the business in both a private and public environment and overseen significant growth in revenue and encouraged business diversification.  Jacqui has also had over 15 years experience as a Non Executive Director in the travel and tourism, financial services and Not For Profit sector.
Expertise
CEO
Non Executive Director
Sales and Marketing
Airline Passenger sales
National Tourism Office
Airlines GSA / Tourist Board Representative
Comment on TIME  Programme
TIME is an excellent initiative which enables the tourism industry to support talented individuals to achieve their career ambitions and potential through guidance from experienced and independent mentors
---
Jo O'Brien
Background  Experience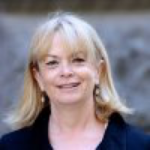 I am a very experienced travel professional across almost every aspect of the travel industry. I have owned and operated my own leisure travel agency, worked as a travel consultant in corporate and retail travel and managed retail stores.  Additionally, I worked as a senior executive in Australia's largest consolidation business and in distribution for a major travel agency network.  In recent years, I was Country Manager of an online travel agency before moving to CEO in the travel technology sector.
Expertise
Own retail T/A
Retail
Corporate
Executive, CEO, Manager, Team Leader
Sales & Marketing
Travel Group
Airline/Consolidator
Online
Technology
Comment on TIME  Programme
I think the TIME program is a wonderful initiative for the industry.  It provides the opportunity to support new talent to grow professionally and provide them with a powerful vehicle for networking with senior and influential executives.  As a mentor it is an enriching experience to be involved with committed individuals who are making an effort to build their career.
Linkedin: https://www.linkedin.com/in/jo-obrien/
---
Judith Crompton
Background  Experience
Chief Executive Officer – Europe, Middle East & Africa Cover-More Group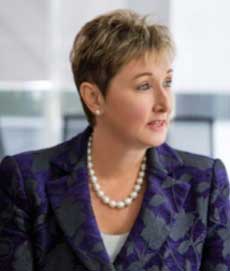 Judith joined Cover-More Group in 2016 to lead the global retail travel and airline business for the integrated travel insurance and medical assistance group. After Cover-More became part of Zurich Insurance Group in April 2017, Judith was appointed to the new role of CEO, EMEA to grow travel insurance business in new markets leveraging Zurich's geographic footprint and brand reputation.
Judith's role encompasses all aspects of Cover-More's business in the United Kingdom, Europe, the Middle East and Africa. She also has global oversight of all airline partnerships and Cover-More's longstanding partnership with Flight Centre Travel Group, one of the world's largest travel agency networks.
Based in Zurich, Switzerland, Judith is a highly experienced airline and travel industry executive with more than 30 years' experience with some of the largest and most innovative companies in Australia, the UK, and the United Arab Emirates. She joined Cover-More from Virgin Australia where she had been Chief Commercial Officer since 2012—this role covered all aspects of revenue and yield management, sales and distribution, ecommerce, and network planning.
Prior to joining Virgin Australia, Judith held senior positions at Qantas, Etihad Airways and Flight Centre as well as a number of leading global travel management companies.
She has completed advanced management courses throughout her career including at Harvard Business School in 2015. She has also served on numerous industry bodies and travel advisory boards. In 2017, she completed the Australian Institute of Company Directors' flagship Company Directors Course.
Judith is a member of Chief Executive Women, and currently is a Board member for two not-for-profit organisations.
Born in Surrey England, Judith re-located to Australia in 1989 and became an Australian citizen in 1994 and now resides in Zurich.
Linkedin: hhttps://au.linkedin.com/in/judith-crompton-8b6292ba/
---
Judith O'Neill
Background  Experience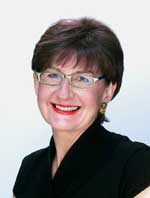 Judith established her company in 1995 after 15 years in senior management positions. Over the past 20 years, Judith has successfully provided strategic management advice and business analysis; company restructuring strategies; staff productivity analysis; best practice business procedures manuals and financial benchmarking management strategies to a broad spectrum of the Australian and New Zealand travel industry. She now concentrates on Business Coaching.
Expertise
Executive, State Manager, National Sales Manager
Travel Group Manager
Management Consultant
Business/ Executive Coach
Comment on TIME  Programme
Knowledge sharing by the Mentor is the key component of the TIME Program. It is uplifting and very satisfying to impart knowledge and experience of successes and failures to a Mentee wishing to advance their career.
Linkedin:  https://au.linkedin.com/in/judith-o-neill-gaicd-93a48b6
---
Justin Montgomery
Background Experience
General Manager Australia, Amadeus IT Pacific

With more than 25 years working across aviation, travel and hospitality sectors, Justin holds a unique, 360 view of the travel and tourism industry few can match. His wealth of experience as both client and supplier give Justin powerful insight into what makes a successful partnership and the ability of positive customer experience to drive success.
Justin was appointed to the newly created role of General Manager Australia for Amadeus IT Pacific at the start of 2017, after starting with the company as Head of Commercial in January 2016. He drives operations for Australia and leads a team of more than 50 with a primary focus to see travel businesses use technology to carve out a competitive edge and establish a clear growth path for the future.
Prior to Amadeus Justin held senior management and directorships with Travel the World, Virgin Australia, The Travel Corporation & Qantas Airways. Justin was a founding sponsor and remains a mentor in the Travel Industry Mentor Experience (TIME) program.
Linkedin: https://www.linkedin.com/in/justinmontgomery1/
---
Karsten Horne
Background Experience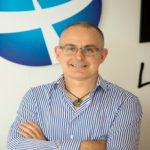 By the time Karsten was 10 years old he was involved in a failed attempt to sail to England in a rubber dinghy, he trekked across Timor, travelled overland from England to Australia and could name 250 airlines.
At 17 he backpacked solo throughout South America, ran out of money in Colombia and returned home to discover that it was possible to make a career out of travel and he has never looked back.
He is the CEO of Reho Travel the only travel management company in Australia that has BCorp certification. His long term goal is to disrupt the entire travel supply chain so that travel agencies, suppliers and clients start to look at travel in a new way.
He wants to take the focus off price and instead help Reho's clients make choices that are good for them, good for others and good for the planet.
Expertise
Own Corporate Travel Agency
CEO
Comment on TIME  Programme
A fantastic program that is developing the future leaders of the industry. I wish this program existed 20 years ago.
Linkedin: https://www.linkedin.com/in/karsten-horne-58270210/
---
Kelley Wacher
Background  experience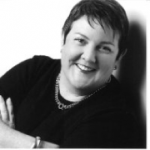 Kelley is passionate about Hospitality & Management with over 20 years Corporate Travel Industry & Hospitality Experience. As Director of Corporate Magic a transformational coaching organisation, Kelley is an expert in executive coaching and leadership development with programs based on behaviour and participant engagement.  She is a motivational speaker, master practitioner & trainer in Neuro Linguistic Programming, a certified executive & life coach incorporating the behavioural profiling tools of Extended DISC, Matrix therapies & Gallup Strengths Coaching.
Expertise:
Leadership Development
Hospitality, Corporate & Retail
Executive, CEO, Manager, Team leader
Executive Coach, Behavioural Profiling
Facilitator, motivational speaker
Sales & Customer Service delivery
Comment on TIME  Programme
This sums up my experience with TIME..  "The Greatest good you can do for another is not just to share your riches, but to reveal to them their own" Benjamin Disraeli
Linkedin: https://www.linkedin.com/in/kelleywacher7/
---
Kurt Knackstedt
Background  Experience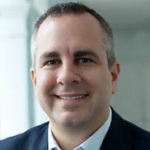 Kurt's experience spans marketing, strategic and commercial management and product development roles from start-ups through to global blue-chip companies. His unique perspective comes from a diverse number of positions, having sat on "both sides of the table" as a buyer and a supplier of travel services as well as running his own consulting business. Now having launched a start-up technology company – while also holding the role of President of a global industry association – he is truly immersed in the global travel industry…and loves every minute of it!
Expertise
Corporate
Executive, CEO
Sales & Marketing
Travel Technology
Comment on TIME  Programme
The travel industry is a life-long passion of mine, and for the past 16 years have been fortunate enough to participate in it every single day. As President of ACTE, our goal is to help develop and support the talent in our industry – both today's leaders and finding those of tomorrow –and the TIME program is a brilliant example of exactly how best to cultivate this all-important need for our industry. I've been fortunate enough to have great mentors my entire career and the opportunity to be a mentor for TIME is an honour and great pleasure indeed
Linkedin: https://www.linkedin.com/in/kurtknackstedt/
---
Lance Batty
Background Experience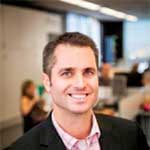 Equipped with twenty years proven commercial experience, spread across three continents, and MBA qualified, I have a strong focus on strategy, people, sales and marketing (both offline and online) and partnership development. Currently my professional roles including Airline IT account management and University lecturing.
Expertise
Retail
Manager
Team Leader
Sales & Marketing Executive
Airline/Consolidator
Comment on TIME  Programme
My personal and professional development has been aided by mentors, both formal and informal, and I see my involvement with TIME as a way to "give back'.  I believe the mentor/mentee engagement is a unique win/win opportunity as I always learn from the people I mentor, and feel satisfaction when they strike a "light bulb" moment.
Linkedin: https://www.linkedin.com/today/author/lancebatty/
---
Lorraine Sharp

Background  Experience    
2012 – Present
Lorraine Sharp Consulting
Offering all aspects of consulting services across various  business channel
2003 – 2012 
Insight Vacations – Managing Director 
All management aspects  of the Australian operation of this international tour  company
2000 – 2003
Tauck Tours
International Manager of Australia/NZ based in California
1994 – 2000 
Contiki Holidays  USA
Vice president Sales & Marketing- All areas of S & M for the USA business
Expertise
CEO
Executive
Manager
Sales & Marketing
Wholesale
Travel Group
Comment on TIME  Program
I have had  the pleasure of working as a Mentor with the TIME Programme since 2013 and find the  Programme extremely valuable to all parties. The experience  and knowledge that can be shared with the Mentees is very rewarding and beneficial to those executives completing the programme.
Linkedin: https://www.linkedin.com/in/lorraine-sharp-0856129/
---
Lynne Ireland
Background  Experience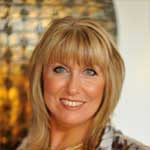 Lynne Ireland is a multi-award winning brand and marketing strategist who has held senior management/directorship roles in corporate, wholesale, advertising, incentives & hospitality industries. Widely recognised for launching & creating the brand identity/growth of Small Luxury Hotels of the World Asia Pacific, Lynne was then head-hunted to the role of Managing Director globally for Preferred Boutique prior to starting Inspired Luxury in 2011.
Expertise
Executive,  CEO,  Manager, Team Leader
Sales & Marketing
Hospitality
Comment on TIME  Programme
TIME is an incredible resource for the industry, providing an invaluable opportunity for Mentees to tap into the knowledge and networks of industry leaders whilst being guided objectively through their career path. It is also very rewarding for Mentors to have the ability to give back to an amazing industry, to nurture and encourage colleagues coming through the ranks and assist them in achieving their personal and professional goals.
Linkedin: https://www.linkedin.com/in/lynneireland/
---
Lynne Schinella
Background  Experience
Lynne Schinella is passionate about developing influential leaders, believing that communication is a critical leadership skill. She has a wide range of tourism industry experience working in sales & marketing roles in airlines and 5 star hotels before heading up her own incentive company for 10 years. Now a professional conference speaker and facilitator she is dedicated to working with others to maximise their potential.
Expertise
Conference Speaker
Facilitator
Executive, Manager
Sales & Marketing
Airline / Consolidator
Hospitality
Comment on TIME  Programme
I wish TIME had been around when I started in Tourism! It's a wonderful initiative at such a small investment for people of all levels to grow their career. And as a mentor, it's just as valuable for me  not only to learn from the mentees, but incredibly rewarding to see them develop and reach their goals.
Linkedin: https://www.linkedin.com/in/lynneschinella/
---
Mark Jenkins
Background  Experience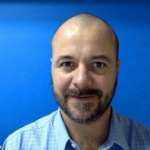 I have consulted to both leisure and corporate travel businesses for the past 20 years.  I understand the specific business drivers of profitability and the business practices and systems used by the most successful business owners. As the owner of a data and technology business I also help corporates and executives maximise the value of their information.
Expertise
Retail
Corporate
Executive, CEO,  Manager
Travel Group
Comment on TIME  Programme
Having a mentor has been critical for me in my business journey.  The knowledge and accountability that the TIME program will provide you will accelerate your goals and sense of achievement.
Linkedin: https://www.linkedin.com/company/769215
---
Mat Lewis
Background  Experience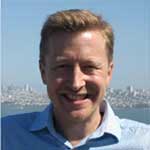 Mat is CEO & Co-Founder of www.viewretreats.com, a niche online travel agency specialising in boutique luxury accommodation. With over 20 years of experience working with international brands such as Hyatt, STA Travel, TUI Travel, Conservation Volunteers, Peregrine & Geckos Adventures, Mat also offers professional coaching and mentoring services to established SME's and travel & hospitality start-ups.
Expertise
Own  Online Travel Agency
CEO
Comment on TIME  Programme
I've always had a strong passion for personal & professional development, which is why I love being part of the TIME program. It's fantastic to watch the growth of the participants each year and seeing them go on to achieve their goals.
Linkedin: https://www.linkedin.com/in/mathewlewis/
---
---
Pat Skalsky
Background  Experience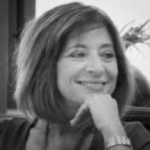 Pat has had a series of senior roles within the events industry including Operations Manager, Key Account Manager and General Manager. In her most recent role, she supported the merger and integration of three newly acquired specialist businesses into a single niche business, CiEvents, for the Flight Centre Group. Pat now works alongside senior leaders in the capacity of an Executive Coach.
Expertise
Developing a leader's confidence
Communication skills
Career Advancement
High Performing women
Senior Executives
Leaders
Managers
Comment on TIME  Programme
The TIME Mentor Program attracts individuals who want to take responsibility for their professional growth and 'own it'. There are enormous gains to be made by both the mentor and mentee who participate in this program – the mentee gets to ask questions and learn from someone who "has been there and done that" and the mentor gets to give back, fine tune their coaching skills to listen and to learn. To the mentees out there, take the leap! 
Linkedin:  https://www.linkedin.com/in/patskalsky385b854/
---
Penny Spencer
Background  Experience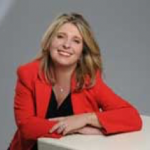 Penny Spencer has  worked her way up  over 30 years in the travel industry to now having founded and grown her own company – Spencer Group of Companies.  Her expertise is in Leadership, Entrepreneurial,  Sales & Marketing,  Staff management, Strategy and Planning
Expertise:
Own retail T/A
Own Corporate T/A
Retail
Corporate
CEO, ManagerSales & Marketin
Comment on TIME  Programme
Having founded TIME in 2009 I truly believe a Mentor Program is what is needed in the  Travel Tourism and Hospitality Industry
Linkedin: https://au.linkedin.com/in/penny-spencer-a616201/
---
Simon Bernardi
Background Experience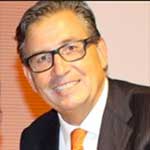 Over 30 years' experience in travel and tourism and has held senior commercial roles at Qantas Airways, and Jetset Travel World.
EGM wholesale Jetset Travel World Group
Head of Qantas Holidays
Group General Manager Industry Sales Australia Qantas Airways
Currently EGM Travel Partners Australia and Managing Partner of Australia and Beyond Holidays.
Expertise:
Executive, CEO
Sales & Marketing
Wholesale
Airline
Comment on TIME Programme
TIME is an opportunity to make meaningful network contacts as well as develop new skills and perspectives valuable for making a plan for your own progression in business.
Linkedin: https://www.linkedin.com/in/simon-bernardi-23002211/
---
Stephen York
Background Experience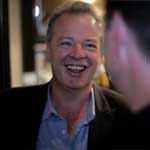 Over my 34 years in travel I have gained experience in many aspects of the industry including roles in retail & corporate travel, airline, travel recruitment, wholesale reservations, sales & marketing, extensive management and a few side projects along the way. I am very passionate about the industry, brand integrity, sales development, and the future of travel.
Expertise
Retail
Corporate
Manager
Team leader
Sales & Marketing
Wholesale
Travel Group
Comment on TIME Program
The TIME program is an outstanding initiative to contribute in growing the collective knowledge base and networks within the travel industry. It offers Mentee's the chance to grow and learn from industry leaders, and Mentors the opportunity to constantly evaluate their own personal strengths and weaknesses whilst staying in touch with future leaders of our industry.
Linkedin: https://www.linkedin.com/in/stephen-york/
---
Sue Graham
Background Experience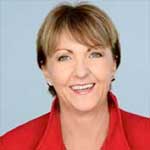 Sue has extensive experience at a senior level in the Travel Industry covering retail, corporate, procurement, online and various distribution systems and has developed strong commercial relationships with airlines, hotels, wholesalers, tour operators and agencies.
Expertise
Supplier and Product Management
General Management
Distribution – Retail, Corporate and Online channels
Comment on TIME Programme
Mentoring and effective networking are essential components of any successful career today.  TIME brings both together in a professional and supportive environment, tailored to the specific needs of the mentees.
Linkedin: https://www.linkedin.com/in/sue-graham-5b713a1/
---
Trish Shepherd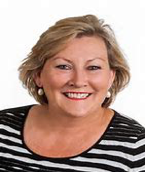 Background  Experience   
Trish Shepherd is one of Asia Pacific's most respected travel leaders. She was appointed Senior Vice President of Ensemble Travel Group in 2014, charged with spearheading its international expansion, beginning with Australia and New Zealand.
Her 30-year career spans some of the biggest names in the travel industry and includes a focus on partnerships and strategic alliances. Prior to becoming part of Ensemble's leadership team, Trish worked with a range of travel companies and agencies to develop business opportunities and franchise programs. Most significantly, as the Regional Director of American Express' Travel Service Network, Trish oversaw network and franchise model development and significant expansion throughout Australia, New Zealand and the Asia Pacific region.
Trish is a game changer with a well-deserved reputation as an energetic and passionate advocate for her member agencies and for the travel sector. Her collaborative, creative leadership in an international business, her track record of delivering results in challenging environments, and her sharp, honest and assertive approach mean she's in high demand as a speaker.
Trish studied management at Wollongong University in Australia and is a graduate of the Australian Institute of Company Directors.
Linkedin: linkedin.com/in/trishshepherd/
---