TIME to Shine Scholarship – for individuals
In support of the Travel Industry at this challenging time, The Board has launched the inaugural "TIME to Shine" scholarship offering 6 months formal mentoring and all associated TIME benefits to the successful applicant.  Closing date for applications is 29 July 2020. (note you must be available to commence in the 26 August intake).
2 for 1 Offer    –   for organisations and Individuals
The Board has launched a 2 for 1 offer  available until 31 December 2020  and applicable for  14 October 2020 and 17  February   2021 Intakes
The cost  is $2,500 + GST  for 2  people joining the same intake at the same time and is available to Companies and  Individuals
(This will allow two people joining together in the same intake to experience the full value of the programme whilst sharing the cost.)
Applications  to time@travelindustrymentor.com.au
To Download  the EOI – click here
SCHOLARSHIPS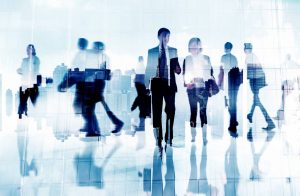 A small number of scholarships are offered by TIME sponsors each year to foster and retain talented people who might not otherwise be able to cover their program fees.
TIME scholarships are intended to encourage participation by individuals from the travel and tourism sector in this unique personal growth opportunity. TIME targets not just those individuals employed in major tourism and travel organisations but also the smaller enterprises that make up the bulk of our industry.
Accordingly, TIME is calling for scholarship applications from ambitious industry professionals wishing to take action and accelerate their careers through mentoring.
If you don't have the means to cover TIME's program fees, or your company is unable to contribute to your participation, PLEASE APPLY using the Application and Expression of Interest (EOI) form(s).
---
2020 TIME Scholarships
The Board  of TIME  in support of the Industry at this  time has   announced  the launch  of the  inaugural "TIME to Shine"  scholarship available for  26 August intake  with a closing  date of 29 July 2020.
TIME  10 Year Anniversary  Scholarship 2020 – Application Form
To Download the  Scholarship  Application Form – please click here