TIME'S increasingly active Melbourne network gathered again recently at the national head office of Express Travel Group, another rousing success according to TIME's Melbourne convener, Intrepid's Brett Harvey.
"It was a terrific night attended by 40 aspiring industry leaders, generously hosted by Express Travel Group. So much gratitude goes to italktravel's Paul Pearman and ETG's Cassie Myatt for all their effort putting the event on", says Harvey.
Having watched the proceedings, Pearman commented, "It was so great to see the industry come together on neutral territory for the greater good of leadership and professional development. It's something we need more of."
The network enjoyed presentations by Tom Manwaring (CEO, Express Travel Group), as well as TIME mentor Sandy Colombo and TIME mentee Emma McInnes who spoke of their personal experiences inside the renowned mentoring program.
Manwaring's presentation focused on being customer obsessed, and on authenticity and integrity as essential leadership principles and drivers of success.
TIME mentor and Business Mindset Coach, Sandy Colombo, posited that at various points in anyone's career, "You simply don't know what you don't know.
"But, no matter where you are in your professional journey, top or bottom, growth through training and personal development will expand you and your business", she concluded.
Emma McInnes, TIME mentee and BDM at Back-Roads Touring Co., said that, "TIME facilitates self-directed, supportive, non-judgemental opportunities to connect with wisdom and experience in our industry that may not be accessible through regular development pathways where you work."
Emma also pointed out that the benefits of the TIME program extend well beyond the mentoring sessions themselves.
"The alumni network, industry connections and leadership opportunities that present themselves in and around the TIME community are priceless" says McInnes.
The final word on leadership went to Sandy Colombo with her view that, "Leadership is not about highlighting the problem but taking one step towards the solution."
"How would you go about the problem of eating an elephant?", Colombo asked.
The answer? One spoonful at a time.
Since its foundation in 2009, TIME has accelerated the leadership and career paths of some 200 graduates from more than 100 travel, tourism and hospitality businesses.
Expressions of interest for TIME's 32nd program intake (commencing 05 September) are due by Friday 17 August, 2018.
For more information, visit the TIME website or contact Marie Allom:
Email Marie at time@travelindustrymentor.com.au
Visit www.travelindustrymentor.com.au/participate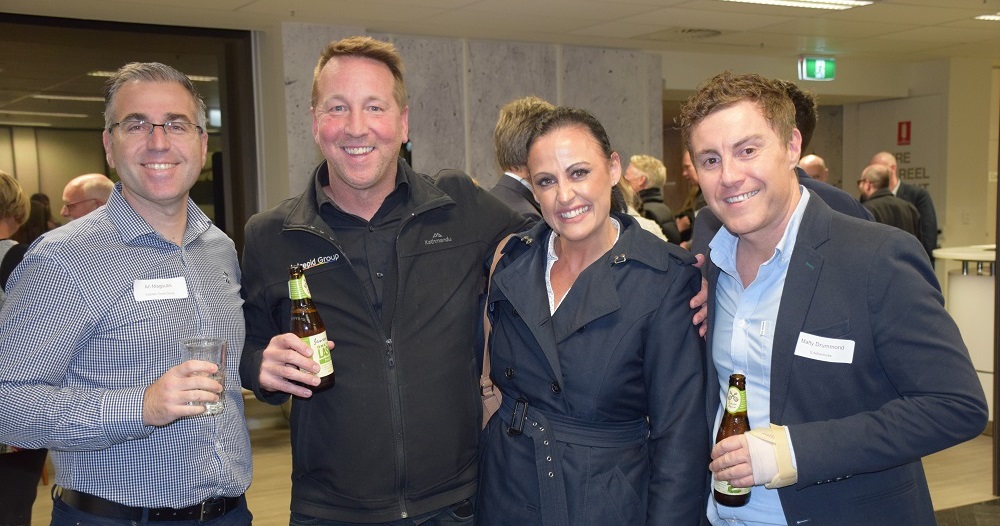 Ari Magoutis, EGM ETG; Brett Harvey, Intrepid Group BDM VIC; Ines Iniesta, Insight Vacations Sales Manager VIC;
Matt Drummond, G Adventures National Sales Manager AUNZ.