By Sharon Stanley | 12 March 2021 
mentor noun men·tor | \ ˈmen-ˌtȯr, -tər \ 
1. capitalised : a friend of Odysseus entrusted with the education of Odysseus' son Telemachus 
2. a trusted counsellor or guide //a mentor who, because he is detached and disinterested, can hold up a mirror to us — P. W. Keveb: TUTOR, COACH
2b: TUTOR, COACH  The student sought a mentor in chemistry
Source: Merriam-Webster.com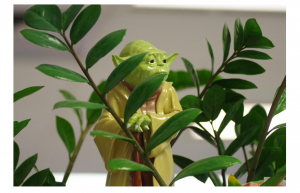 Research has shown that mentorship can deliver clear benefits; according to a 2020 Harvard Business Review article people with mentors perform better, advance in their careers faster, and even experience more work- life satisfaction. The article notes that 76% of working professionals believe that a mentor is important to growth, yet more than 54% do not have such a relationship. 
The reason? Most people don't know how to find a mentor and establish a mentor relationship. 
Establishing mentor relationships is what TIME has been doing for members of the travel industry for over 10 years. 
TIME takes the hard work out of finding the right mentor by matching mentees with mentors drawn from the senior ranks of the travel industry. The mentors, who volunteer their time, are matched to mentees based on a detailed matching process that ensures mentor-mentee compatibility based on the mentor's skills and experience and the mentee's stated goals. 
So why would someone volunteer their time to be a mentor? For many mentors it's the opportunity to pay it forward and to give back to an industry that they love. 
David Mannix who has worked in the travel industry for 20 years and is the Co-founder and Managing Director of Arcadia Expeditions recently signed up as TIME Mentor. 
"One of the main reasons for me [volunteering] is that the industry has been so good to me over so many years. In a funny way it's shaped my life and who I am in the most positive of ways, and I really want to give back to the industry that's looked after me so well," says David, who prior to co-founding Arcadia worked in senior management roles for companies such as Travel Indochina (Insider Journeys), Aurora Expeditions and Intrepid Travel in Australia, Vietnam, Egypt, Turkey, Morocco and Europe.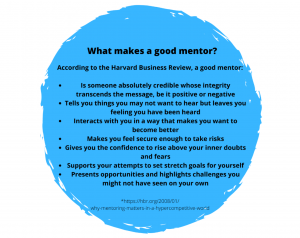 "Another thing that also prompted me to do this was the state of the industry right now. We are going through the toughest time in living memory, and I am really worried that people in the industry won't see a future in travel and I really want to make sure that people are encouraged to stay, and try an industry that, in my opinion, is the best one to work in," David adds. 
Going through a tough time with a mentor by your side can make a big difference. Having a mentor from outside of your own organisation is also helpful. David points out that a mentor with a neutral viewpoint can challenge, see things from a different perspective and provide fresh ideas, without being attached to the outcome. 
"Maybe you are having issues, or you are trying to get somewhere, and it is hard to know who to talk to because you don't want to bring it home, or your partner may not understand what is going on. You don't want to bring it up with colleagues as they can be too close to what's happening or a certain issue can be sensitive," says David. 
Steve Mackenzie semi-retired former CEO of The Lido Group (now HRS) agrees formal mentoring outside of your own organisation is an opportunity to work constructively through situations you can't always do internally. "You can actually say, my boss is expecting this, I don't agree with it, what should I do?" says Steve. 
Steve who worked in the travel industry for almost 20 years and now sits on several industry Boards took on his first formal mentee through the TIME program in late 2020. 
Whilst Steve might be a first-time mentor with TIME, he isn't new to mentoring or to the TIME program. During Steve's time as CEO at Lido, the company was not only an active sponsor of TIME but also put 6 staff members through the program. 
According to Steve, it's not just mentees and mentors that benefit from the program, investing in your staff's personal development delivers benefits to an organisation as well. "My guys would go off do their TIME programs and come back better people," he says. 
Steve adds, "what employer doesn't want their staff to bring into the business other ideas or other methods of doing things or other attitudes? If you don't want your staff coming in with something to offer that they've picked up somewhere else, then you're an idiot. When you're building an individual to think about things differently or bring some ideas to the company, that's invaluable". 
Steve says if companies can, now is the time to invest in people, "the TIME thing is cheap, it's cheap as chips, and now at $1,500 bucks or whatever it is, it's a cheap investment and you're also just showing your guys okay in this terrible down time we're doing this for the future, we're doing it for your future. Go try it." 
You heard Steve – an investment that's cheap as chips.
If would you like to know more about the TIME program and how a mentor could help you or your staff navigate 2021 go to their website www.travelindustrymentor.com.au or Contact: time@travelindustrymentor.com.au