The Board and Committee of TIME are delighted to announce the recipients of two recent TIME scholarships for the upcoming September intake.
The first is Kathy Labbozzetta. Kathy, from Relax Travel and Cruise in Hunters Hill in NSW, is a luxury travel advisor who also hosts ladies only luxury group getaways. Kathy is the recipient of the "Go the Extra Mile" scholarship, generously provided by sponsorship for Timo Lorenzen's running efforts earlier this year in May. Kathy shares what this scholarship means to her:
"I am truly appreciative of having been awarded the 'Go the Extra Mile scholarship'. This will give me an amazing opportunity to follow my goals and create the travel business of my dreams through the expert guidance of a travel industry mentor. I look forward to the journey ahead!"
Said Lorenzen: "I started this project because I was sick of how much Covid19 controls our life and professional and I wanted to do something to design the future rather than wait for this to be over. Through the support of a TIME mentor, Kathy now has an opportunity to design her future, grow her business, and contribute her part to rebuild the industry that loves to go the extra mile."
The second, a full scholarship donated anonymously by a friend of TIME, has been awarded to Melbourne based Hannah Taylor, from Celebrity Cruises.
Hannah explained many of her industry friends have completed the program with great success, and she has always known she wanted to participate to build her experience for the future too.
On receiving confirmation her application was successful she responded, "Thank you so much, I am beyond excited to be starting the TIME program on September 8th".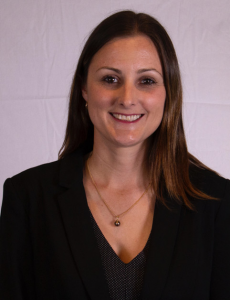 Hannah Taylor