OUR COMMITTEE
The TIME Board is supported by a committee of dedicated, passionate travel and tourism industry representatives, many of whom are program alumni.
Alan Collingwood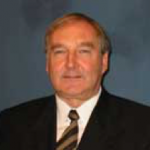 Alan Collingwood has been involved in the tourism and hospitably industry for over 45 years.
Born and educated in England, Alan caught the travel bug back in the sixties and started travelling the world for six years.
In 1972 Alan decided to make Australia home and has owned several successful travel companies including Travcour, the specialist travel industry courier service, and Access Tours, an adventure travel company operating train trips through China, Mongolia and Russia.
Prior to retiring in 2010 Alan operated Travellers Contact Point – (The One Stop Centre for Independent Travellers when visiting Australia) and Training Course Professionals, a hospitality and work safety RTO (Registered Training Organisation).
Over the years Alan has been actively involved in organisations including AFTA, on a state committee level, is a past chairman of the Australian Council of Wholesalers (Now CATO) and has sat on advisory panels such as Tourism Training Australia and the Backpacker Advisory Forum to the Australian Federal Department of Tourism.
Alan remains passionate, and committed, to the travel and tourism industry and continues to be involved with appropriate projects and to travel, and add, to the 75 countries already visited.
---
Angela Middleton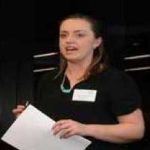 Since commencing a Management Cadetship at Best Western Australia in 2004, Angela has held various Sales and Marketing roles at Best Western and then moved to Virgin Australia almost 8 years ago.
At Virgin Australia Angela has held various retail and corporate sales roles from Sales Coordinator to TMC Account Manager and Product Development Specialist for International Inbound Sales. Angela is the current Industry Sales Manager, NSW at Virgin Australia with a team of 6.
Angela credits much of her rise within the travel industry most recently over the last 2 years to the mentoring experience gained through TIME. Angela is focussed on giving back to the industry that has nurtured her career development.
---
Belinda Morris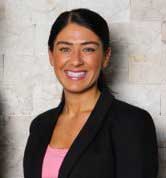 Belinda has been working in the travel industry for the past 9 years, prior to joining the travel industry Belinda worked in both the homewares and electrical industry, knowing this wasn't where her passion was she seeked out a role with Intercontinental Hotels Group as a New Business Manager, from there she joined Pan Pacific Hotels Group where she worked her way up from Business Development Manager to Director of Business Development in the Global Sales team.
Belinda has spent the last 2 years with the Lido Group where she works with both Corporate clients direct and also TMC and Industry partners.
Belinda has been through the TIME program twice and credits her current role placement with The Lido Group to her last TIME experience "Working with my mentor on the TIME program assisted me with making the right decision for me and my career"
---
Justin Montgomery
General Manager Australia, Amadeus IT Pacific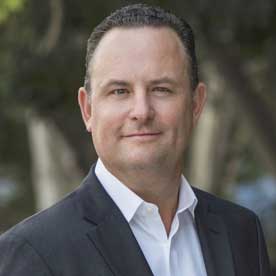 With more than 25 years working across aviation, travel and hospitality sectors, Justin holds a unique, 360 view of the travel and tourism industry few can match. His wealth of experience as both client and supplier give Justin powerful insight into what makes a successful partnership and the ability of positive customer experience to drive success.
Justin was appointed to the newly created role of General Manager Australia for Amadeus IT Pacific at the start of 2017, after starting with the company as Head of Commercial in January 2016. He drives operations for Australia and leads a team of more than 50 with a primary focus to see travel businesses use technology to carve out a competitive edge and establish a clear growth path for the future.
Prior to Amadeus Justin held senior management and directorships with Travel the World, Virgin Australia, The Travel Corporation & Qantas Airways. Justin was a founding sponsor and remains a mentor in the Travel Industry Mentor Experience (TIME) program.
---
Lisa Pagotto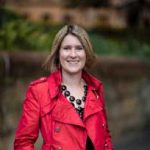 Lisa has lived and breathed the travel industry since 2003. Excelling in all facets of the industry from product development, price contracting and negotiations, heading up several sales, marketing and strategic teams across Asia Pacific as well as creating and establishing a touring brand for another company. The time naturally came when Lisa was ready to create her own brand, built around her unique style of travel.
Lisa's genre of travel is focused on the more unique, remote, lesser known and untouched destinations as well as looking for fresh ways to explore old haunts. Adventure and experiential travel is close to Lisa's heart as she believes to truly experience a destination, you must be completely immersed in it and live like the locals do.
Lisa's truly believes her involvement in the TIME program as a mentee twice, has been the backbone to her success in the industry and feels privileged to be able to give back to the industry that has provided her with so many opportunities
---
Kaylene Shuttlewood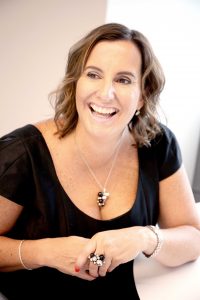 Kaylene hales from Brisbane, QLD where she started her career as a ticketer straight out of Travel college. She now has over 25 years experience in senior executive roles, across multiple markets having lived & worked in USA and UK.
Kaylene is a seasoned travel industry leader with a successful and proven track record in really making a difference to the organizations she leads.  Whilst loyal to 2 companies during this time, she has changed roles every 2-3 years, constantly accepting challenges to take on something new.
This has ensured a wide range of roles across various channels and segments in the travel industry – including consolidation, airline contracting, product, airline representation (GSA), vertically integrated retailer, GDS technology and online
A key to her success is building amazingly talented teams, with a high performance mindset. Putting the customer first and having a culture that ensures the team are operating as one.  Kaylene's market knowledge and insight, international commercial experience and understanding of technology and other trends on a global level delivers enormous benefits to the business.
Until early 2018, for the preceding 3 ½ years Kaylene was Managing Director for Travelport in Australia, New Zealand and the Pacific Islands. Leading a team of 150 people, across 5 locations in Australia & NZ. She sat on the APAC leadership team.
Seeking a new challenge and a strong desire to truly grow a business, she took the brave decision to resign from a large global technology business listed on the New York stock exchange. She has backed herself to give it a go in an exciting new role.
Kaylene has recently been appointed Regional Managing Director for Travel Counsellors, a UK head quartered company. As part of the global leadership team, Kaylene will spearhead the company's ambitious growth plans in Australia and the Region beyond. A key reason for her joining them was their Company culture and its technology enabled, relationship based business model, with a focus on caring for its travel counsellors who in turn care for their customers – and the unlimited potential this offers.
2016 Voted 15 most influential women in the travel industry (Travel Weekly AU)
Kaylene is a member of the Australian Institute of Company Directors.
---
Robyn Willis Inglis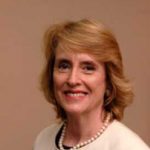 Robyn is passionate about the Travel Industry and her career has encompassed many sectors of the industry including:
Retail
Corporate
Wholesale/Groups
Education and Training
While working in wholesale she moved into Training and loved it so much she took time out to gain qualifications in Adult Education.
Subsequently Robyn has worked in Education and Training at corporations in the Travel, IT and Finance Industries including Viva! Holidays, Traveland, UTAG, Mayne Nickless Information Systems, Honeywell, Bull Information Systems, Wang and as National Training Manager for Travelscene American Express for 9 years and Stella Travel Services (now Helloworld).
Robyn is now a consultant to the industry through "Learn for Change Consulting" and has worked with AFTA Education and Training as a Skills Advisor on the Federal Government funded "Workforce Futures" project, providing skills consulting services to the industry across Australia and most recently as Project Manager for the Australian Travel Careers Council's bi-annual "National Industry Leaders and Educators Symposium".
Robyn has had many amazing opportunities during her career and has worked with some of the legends and leaders of the Travel Industry from whom she has learned a great deal – and continues to do so.  Robyn is pleased to have been invited to serve in honorary roles including as:
A Member of the former Australian Travel Training Review Panel (ATTRP)
Founding Committee Member of the former Travel Industry Careers Association (TICA) and current Member of their Scholarship Committee
Committee Member for TIME
Committee Member of SKAL Sydney North
Judge, NSW Tourism Industry Council Awards
Robyn is keen to give something back to the industry which has given her such an enjoyable career, extraordinary experiences, wonderful colleagues, lifelong friends and is committed to encouraging others to "own" their careers and make the most of their opportunities in the Travel Industry.
---
Simon Woodward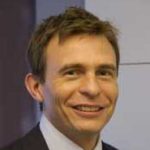 Simon Woodward is the Director of Global Service Delivery Australia at American Express Global Business Travel.
Throughout his career he has enjoyed positions in leadership and B2B relationship management across the leisure, loyalty and corporate sectors of the Travel Industry.
Simon has a high regard for mentoring, himself having mentors throughout key phases of his career which gave clear insight and guidance on how to achieve his objectives.