Melbourne's TIME network and guests connect again in Melbourne
Event sells-out in 48 hours
Our Melbourne mob gathered again recently, this time at the offices of leading technology provider – Sabre – who generously hosted the networking event.
As the travel industry's premier career acceleration and networking community, it's perhaps no surprise that the free event was 'sold out' just 48 hours after RSVPs were sought.
"You really have to hop to it these days," said Ingrid Berthelsen, Managing Director at Evolution Travel Collective and TIME's Melbourne convener.
"The allure of networking with the industry's brightest and best, enjoying great guest speakers, a bite to eat and a few well-deserved refreshments is proving to be a compelling mix," added Ingrid.
Emceed by Peter Topping, the evening's host and guest speaker was David Morrison, National Commercial Manager Eastern Region at Sabre Travel Network. David is a 32-year veteran of the Australian travel industry, the past 16 years spent at Sabre. His first job out of school was with Jetset Tours where he started in reservations.
David's entertaining address drew many laughs as he spoke about the need to be adaptable to change, and recalled how that has shaped his career.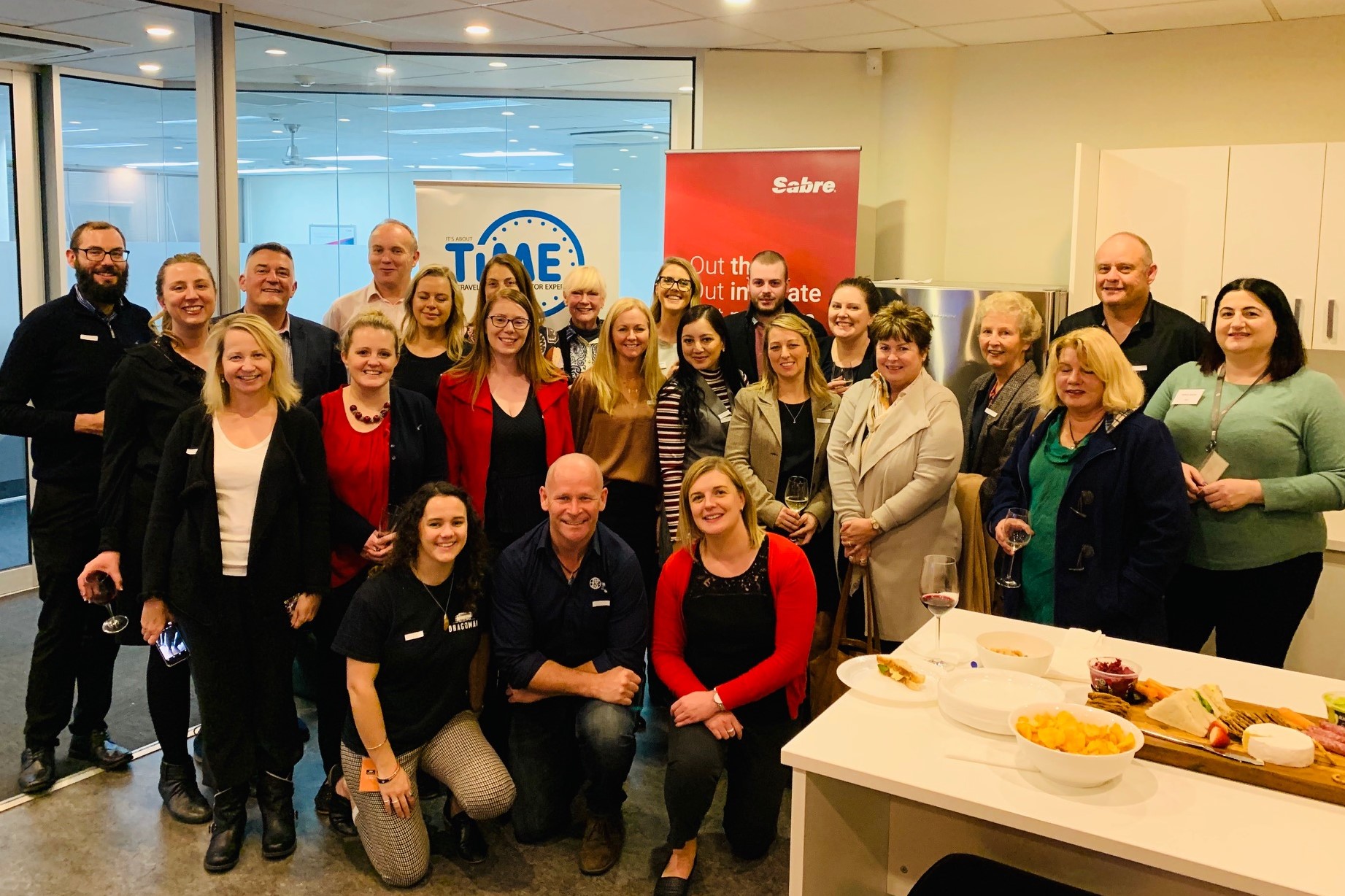 "He also gave the audience an insight into the history of Sabre and how much technology has changed through the 30 years of the company's history," noted Ingrid.
As a graduate of TIME's mentoring program herself, Ingrid's presentation described the important role TIME played as she accepted a senior role in a new city (Sydney) for the first time.
"Beyond the incredible career-changing mentoring, the networking opportunities TIME gives you are invaluable," said Ingrid.
And Ingrid's top tip for anyone entering the program?
"Be really clear about what you want to get out of the program, but be open to the other things you will inevitably learn as well. You never know where those things might lead you."
Travel-tourism-hospitality professionals are encouraged to follow TIME on Facebook and LinkedIn to keep up to date with what's going on inside the travel industry's premier career accelerator.
For more information about becoming a TIME Mentee, CLICK HERE or email TIME Program Manager, Marie Allom at time@travelindustrymentor.com.au