Meet Tony Carter and Tomas Malmberg.
Tomas was mentored by Tony in late 2017 through TIME's 28th program intake. We asked them for recollections of their shared TIME experience as Mentor and Mentee.
Here's what they had to say.
---
TOMAS: Mentee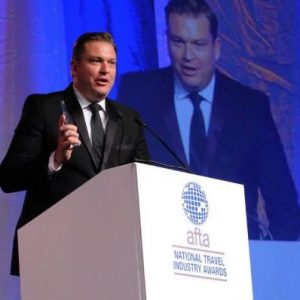 What drew you to the TIME program?
The opportunity to receive regular advice and guidance from an experienced leader in the Travel Industry.
What do you recall from your first session with Tony?
At first, I felt a little awkward and can remember thinking to myself 'What have I gotten myself into?!'
But my Mentor, Tony Carter, was so easy to talk to so it didn't take long to feel comfortable.
What did you find the most challenging part of your TIME mentoring experience?
I wasn't used to talking about myself. My goals, aspirations, strengths and weaknesses were something I thought about but wasn't used to sharing them with others, let alone with the Managing Director of a major Travel Company.
The most rewarding?
Tony got to know my strengths and weaknesses. He asked me thought provoking questions so as to understand my career aspirations as well as the things in my life that are most important to me.
This 'guided' self-analysis helped clarify my goals, gave me a clear vision of what I want to do and, ultimately, who I want to be.
What specific learnings from your experience guide you in your career now?
Tony identified opportunities for professional development through reading material and short courses. Taking action on Tony's recommendations helped me a lot in the area of Finance terminology and processes. These continue to be of benefit in my career.
Tony also helped me develop specific skills and techniques I call on today. For example, when I needed to conduct a job interview for the first time, he helped me to dig deeper than the printed words on the applicant's CV, and gave me some great advice on the type of questions I should ask.
I'm grateful to be able to continue to apply these techniques I learned from Tony.
In what ways do you feel your career prospects have been enhanced by your TIME experience?
Being enrolled in the TIME program has provided a platform to be noticed by my employer as someone who is reaching out for professional development and looking for opportunities to advance my career.
I don't think it's a coincidence that during the time I was mentored in the TIME program, I achieved the following:
Insight Vacations Australian Sales Manager of the Year 2018
Leading from the Front Award 2018 (for leadership skills and initiatives)
Selected to take on a national role to cover a maternity leave position from October 2018
Who should consider being a Mentee?
Those that know they would benefit from the guidance of an experienced Travel Industry leader should of course consider being a mentee.
However, I would also encourage those that have been in the travel industry for years and confident in their abilities but still feel like their career isn't progressing to consider TIME, too.
The program can reveal areas for improvement that weren't obvious and shine a spotlight on you as someone looking to progress.
Describe your TIME experience in three words.
Simple: GUIDED SELF ANALYSIS
---
TONY: Mentor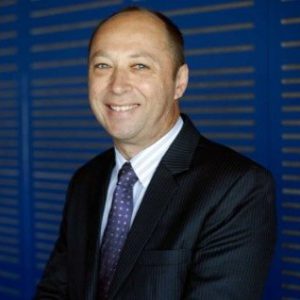 How did you get involved in the TIME program?
I saw some articles about TIME in Travel Daily and immediately wanted to join. I joined as both a Mentor and a sponsor of the TIME program, and shortly thereafter joined the committee of TIME.
Why?
I was so enthusiastic about the objectives of TIME to help develop the future leaders of the Travel Industry.
I think the more senior people in the Travel Industry have an obligation to ensure the future of the Travel Industry grows and continues to be successful, and this is one significant way of achieving that.
How many TIME participants have you mentored?
I have mentored three TIME participants.
How would you describe Tomas' development through the mentoring experience?
Tomas started out with a great deal of energy and a lot of skills and capability. Perhaps all Tomas lacked was a little bit of confidence in himself on certain decisions he was looking to make.
By the end of the program, Tomas had been promoted to a higher position for a year as maternity coverage and was much more comfortable in his own decision making process, as well as perhaps having a few more skills in some areas where he had not had that much experience previously.
What was the most rewarding thing for you about mentoring Tomas?
It was great to see Tomas get the opportunity to take on a more senior level position.
He is smart, energetic and capable and deserves this role.
Mentors often say that they learn many things from their mentees, what did you learn from Tomas?
It was great to talk to Tomas as he was always energetic and positive and made my day feel better. I also learnt about his industry in more detail.
But most importantly, I met and came to know a very nice person and look forward to meeting him at future events and talking to him as a follow up every so often.
Have you ever had a Mentor?
Unfortunately, I had not previously been involved in a formal mentoring program like TIME. Through my career, however, I have had numerous people I respect that have given me advice, been sounding boards and generally helped develop and progress.
It is a wonderful thing to learn from others who have been there and done that.
---