Meet Melissa Alexiou and David Forsyth.
Melissa was mentored by David in 2017 through TIME's 26th program intake. We asked them for recollections of their shared TIME experience as Mentor and Mentee.
Here's what they had to say.
---
MELISSA: Mentee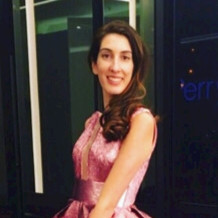 What drew you to the TIME program?
I was the lucky recipient of the inaugural TIME/Royal Aeronautical Society (RAeS) scholarship provided through Airservices.
What do you recall from your first session with David?
I really looked forward to meeting David and learning as much as I could from him as he had an incredible reputation and had accomplished so much within the aviation industry.
What did you find the most challenging part of your TIME mentoring experience?
The mentoring itself did not come with many challenges aside from working on the advice given to me by my mentor.
The most rewarding?
Aside from the valuable pieces of guidance and having a spring board for all of my ideas, I was very lucky to be invited into the Qantas Chairman's lounge, where we had majority of our meetings.
What specific learnings from your experience guide you in your career now?
Remaining humble and level-headed
Maintaining a work-life balance
Building a strong network of mentors
In what ways do you feel your career prospects have been enhanced by your TIME experience?
Since I have graduated, I've moved on to two new roles.
This experience has helped me talk through my aspirations with someone who has once been in a similar position and ultimately helped me make the decision to try something new in my career.
Who should consider being a Mentee?
Everyone. No matter what stage in your career, having a mentor is a valuable asset.
I know I will continue to have mentors all throughout my career.
Describe your TIME experience in three ways.
A priceless experience.
---
DAVID: Mentor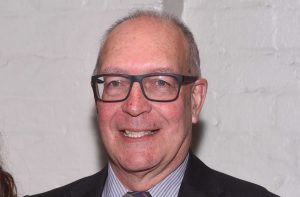 How did you get involved in the TIME program?
I became involved through the Royal Aeronautical Society sponsorship program with TIME.
I had mentored people in my professional roles and was asked to assist with the inaugural RAeS – TIME program.
How many TIME participants have you mentored?
Just the one: Melissa.
How would you describe Melissa's development through the mentoring experience?
Melissa, like many up and coming executives, was ambitious for progression and frustrated with the time it can take a large organisation to bring about change.
Over the period of the TIME program, Melissa came to understand the ways in which she could demonstrate her abilities and bring about change. She left the organisation for a short while but returned in a more senior role.
What was the most rewarding thing for you about mentoring Melissa?
To see Melissa gain the patience and understanding of how to succeed in a large and at times bureaucratic organisation.
Mentors often say that they learn many things from their mentees, what did you learn from Robert?
I gained a better understanding of how young millennials see the work environment and their careers.
Have you ever had a Mentor?
Luckily, I have had a few in my career.
The most memorable was probably when I was around Melissa's age, and struggling with the move out of my technical specialty into executive ranks, dealing with decision making under uncertainty, managing people and stakeholder expectations.
---