Meet Lina Trimarchi and Brett Flower.
Lina was mentored by Brett in 2019 through TIME's 31st program intake.
We asked them for recollections of their shared TIME experience as Mentor and Mentee.
Here's what they had to say.
---
LINA: Mentee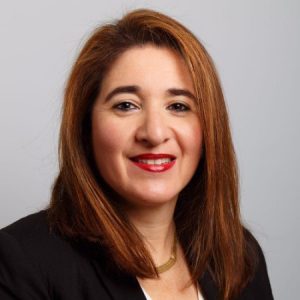 What drew you to the TIME program?
I came to a point in my career where I needed a challenge and wanted to develop my professional and personal life goals. The TIME mentoring program provided me with a direct opportunity to enhance and tap into corporate knowledge sharing and growth opportunities.
I wanted to expand my network and explore other opportunities in the corporate world.
With the help of a good mentor, I was able to work more efficiently with a clearer view of my professional future. This also made me a more confident person, both personally and professionally, which has led to a better job performance and more successes along my chosen path.
What do you recall from your first session with Brett?
Prior to meeting my mentor, Brett Flower, I was a bit nervous and not sure how we would connect. owever, from our first meeting we got on very well, and our sessions were conversational and relaxed.
We discussed what I wanted to achieve from the TIME program, and areas that I wanted to grow in my career and personal development.
What did you find the most challenging part of your TIME mentoring experience?
One of my challenges was becoming a more assertive person and to learn to push back on certain tasks, that were not part of my role as they were affecting my career development. I was also challenged to taken on tasks outside my comfort zone, learn new ways to approach marketing channels and think outside the box.
The most rewarding?
I was given a task by my mentor to read a book called "The Assertiveness Workbook". This was an amazing read and helped clarify managing day-to-day tasks, and balance your work and personal life.
Sometimes we need to take a breath and look at how we are working towards what we want to achieve. Taking the time to review priorities and define your goals in life, makes things clearer and helps you challenge yourself to move forward, which is what Brett helped me achieve.
What specific learnings from your experience guide you in your career now?
The learnings I have taken from the TIME program:
Have a clear strategy and vision on best outcomes
Make sure you set yourself clear KPI's
Go back to basic and document each task and outcome in looking at ways to increase your ROI
Implementing process and internal/external communication.
Communication is key, so that all parties are across the goals that need to be achieved to move forward.
In what ways do you feel your career prospects have been enhanced by your TIME experience?
I feel that the TIME program has made me a stronger and more confident person.
There is still a long road ahead in achieving all my goals, although this program had given me the tools I need for career development and progression.
Some of the areas I have grown and developed through this program are:
Expanding my personal network
Communication with leaders and external partners
Taking on new challenges or opportunities and thinking outside the box
Doing something outside my comfort zone and growing from this
Standing strong and taking on more responsibility
Who should consider being a Mentee?
Anyone, really, who wants to take the next step in their career, and further develop their leadership and management potential.
The right mentor will offer a one-to-one personal meetings to enhance your business skills, personal development and support, as required for each mentee's requirements.
Describe your TIME experience in three ways.
Empowering, challenging, and an ongoing learning experience.
---
BRETT: Mentor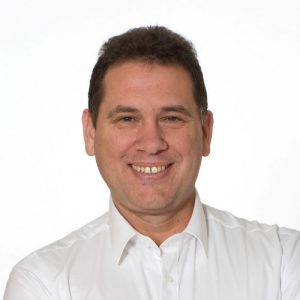 How did you get involved in the TIME program?
Fundamentally, I believe knowledge is not a possession for you to jealously guard, it was loaned to you through shared experiences so that you can pass it onto others.
I was referred to TIME by one of my previous sales team. He now works for Rocky Mountaineer in Canada. He considered my background and support may assist others wanting to progress in the industry.
How many TIME participants have you mentored?
Two.
How would you describe Lina's development through the mentoring experience?

Strength and resilience.
Lina started unsure of her ability or pathway. There was a lot of self-doubt that transitioned to assertiveness and a proactive approach to her own success.
What was the most rewarding thing for you about mentoring Melissa?
Seeing Lina grow and question the status quo.
Having self-belief and hearing her successes when the Global CEO Brett Tollman wrote her a personal thank you note for her efforts.
Mentors often say that they learn many things from their mentees, what did you learn from Robert?
I learnt that a mentee truly gets results if they are proactive and drive the agenda like Lina did. They need to constantly seek help and push for answers.
A reactive mentee is hard work for all concerned.
Have you ever had a Mentor?
I still have two mentors. One a former Super CEO (Campbells, Arnotts, Cadburys). The other a Marketing Guru formerly with Macquarie Bank.
I meet at least one them every three weeks or so, and have been for the past 10 years!
---