Meet Emma Whiting and Glenyce Johnson.
Emma was mentored by Glenyce through TIME's 13th intake back in 2014. We asked them for recollections of their shared TIME experience as Mentor and Mentee.
Here's what they had to say.
EMMA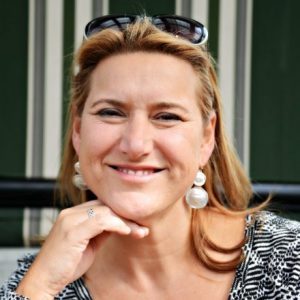 What drew you to the TIME program?
I heard Penny Spencer speak at a Magellan conference, and she inspired me to achieve great things in my business.
After talking to her and two of her team members, I was convinced that TIME could help me grow personally and professionally. They seemed to be so confident and said how much they had learned as mentees.
What do you recall from your first session with Glenyce?
I remember being excited and nervous at the same time.
Glenyce was so awesome. She has that ability to put you at ease, so it felt like a chat between old mates from the outset.
I remember feeling quite overwhelmed with my business life and apologising for this, and her making me feel 10 feet taller when I left.
What did you find the most challenging part of your TIME mentoring experience?
I thought it would be the amount of time I needed to dedicate, but that worked so well – it was always structured and I left having something to work on for the next meeting.
And the most rewarding?
There were so many rewarding parts. My friendship with Glenyce – I know I can call on her still anytime.
The other mentees I have met along the way they were all so inspiring.
The lightbulb moments I had throughout, there were quite a few of these that helped me grow personally and professionally. The plan put into place to grow my business and looking back and realising I have achieved this because of TIME.
What specific learnings from your experience guide you in your career now?
Don't always look forward. Remember to look in the rear view mirror occasionally, and recognise what you have already achieved.
Strategic Planning – keep focused on my vision and plans to keep on track and not get overwhelmed. Really focus on the strategy and work backwards – it can always change but have the end in mind.
Networking – loads of people to talk to both in and out of our industry to learn from or teach.
I am the driver of the business. It is my bus and I have loads of people coming on my journey. I create the culture based on my values so I must ensure I reflect on them all the time to my team to ensure we grow large and stay small. Everyone has a role to plan on the journey.
In what ways do you feel your career prospects have been enhanced by your TIME experience?
How do you feel you've changed?
I have the confidence to grow my business, confidence to discipline, and to make non-emotional decisions.
I plan. I am proactive, not reactive.
I understand my role is strategic, not just operational.
I understand that I cannot do everything, and now delegate effectively and trust my team.
Who should consider being a Mentee?
Anyone who wants to grow professionally and personally.
Describe your TIME experience in three words.
Life changing – I have changed in myself so much and now able to change my business
Rewarding – so many moments where I felt great about myself and what I had achieved instead of the negative or what I hadn't achieved.
Inspiring – so many amazing people to learn from and with, we have so many great people in our own little industry and TIME is a terrific vehicle to get people together.
---
GLENYCE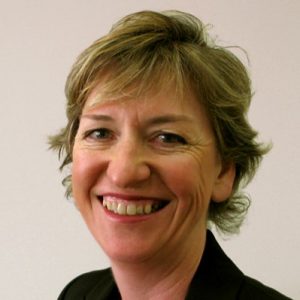 How did you get involved in the TIME program?
A meeting with Judith O'Neill drew me to the program, I have always been impressed by Judith and her work ethic.
Why?
Knowing this was a contribution to our amazing and unique industry was very appealing to me. Being a TIME Mentor is a fabulous way to give-back and help shape the industry's leaders of the future.
It is a great privilege to be a mentor and sounding board for an ambitious professional.
How many TIME participants have you mentored?
I have taken four Mentees through the TIME program.
How would you describe Emma's development through the mentoring experience? Where did he/she start? Where did he/she end up?
Emma grew and developed herself through the mentoring experience, grabbing the bull by the horns – as the expression goes – and focused on the future strategic direction of her business, and her personal growth.
Emma was also able to overcome the parts of her role as a business-owner that she wasn't as comfortable with.
What was the most satisfying thing for you about mentoring Emma?
Seeing her grow and develop and take the necessary next steps to improve her business was such a motivating experience.
Watching Emma's energy and confidence was incredibly rewarding.
Mentors often state that they learn many things from their mentees, what did you learn from Emma?
I learnt more about the challenges that small businesses tend to face, about innovation in a small business and solutions to these challenges.
Mentoring Emma gave me the opportunity to reflect on my experience and grow and develop my future as well.