Meet Marnie Turner and Richard Savva.
Richard mentored Marnie through TIME's 24th intake. Marnie graduated in April 2017. We asked them for recollections of their shared TIME experience as Mentor and Mentee.
Here's what they had to say.
MARNIE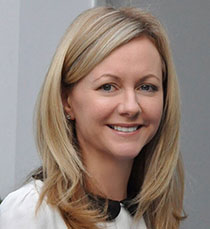 What drew you to the TIME program?
I had heard about the program over the years through my association with the Magellan Travel Group. Many of my colleagues are involved in the program both as Mentees and Mentors and I was keen to grab the opportunity to become involved myself.
What do you recall from your first session with Richard?
At my first meeting I was a little unsure of how the meeting would unfold and if I was prepared fully. However, Richard and I had a natural rapport from the beginning and I was eager and determined to make the most of every minute of our time together.
What did you find the most challenging part of your TIME mentoring experience?
Definitely letting go after the program had ended. Having Richard as a mentor and confidant was certainly reassuring and I felt I still had so much I could learn from him.
And the most rewarding?
It has been especially valuable to me personally and my career professionally to have Richard as my mentor.
He has helped and guided me through a challenging time in both my career and my business, helping me grow and improve in confidence, self-validation, clarity and communication.
What specific learnings from your experience guide you in your career now?
Richard is well-respected and very experienced in our industry.
Of the myriad advice and guidance he was able to share with me over the 6 months, the most valuable was his ability to give me the validation I needed to make decisions with confidence, and at the end of the day, know that the decisions I make will be the right ones.
In short, don't over-think. Just do.
In what ways do you feel your career prospects have been enhanced by your TIME experience?
I feel I now place more value on the business I have and embrace the right opportunities that are best for the business and my skill set.
Richard has encouraged me to feel proud of what I have achieved and helped reignite a positive and optimistic future for my career in the travel industry.
Who should consider being a Mentee?
Anyone of any age and experience level would benefit from having a mentor.
A mentee may want to work on building self-confidence, developing professional behaviours, skills and knowledge.
A young consultant or someone starting out in travel can receive valuable guidance from experienced mid-career executives, while the mid-level manager or business owner may benefit from a mentor who is more senior or had more industry experience in a larger firm.
Describe your TIME experience in three words.
Challenging, confronting, rewarding
---
RICHARD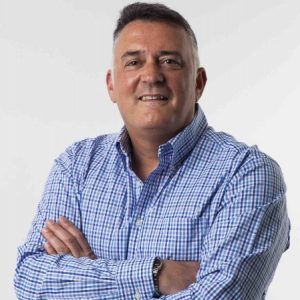 How did you get involved in the TIME program?
Initially I was contacted by Penny Spencer, and when she explained the goals of TIME I thought this would be an excellent opportunity for me to help others in our industry.
Why?
As part of my business is to mentor individuals, the TIME set-up mirrors my desire to help them.
How many TIME participants have you mentored?
Just the one: Marnie. I am now looking forward to commencing with my next TIME mentee.
How would you describe Marnie's development through the mentoring experience?
Marnie is an extremely experienced and driven person. All she needed was more clarity around opportunities, a process for analysing strategy and more confidence in making decisions.
Over the course of the mentorship, Marnie grew in confidence, decision making and appreciating what a great business she has. Also a strategic plan for the future of the business and her career was developed.
What was the most satisfying thing for you about mentoring Marnie?
Marnie was eager, engaged and wanted the mentorship. This made the process an absolute pleasure.
Seeing Marnie grow in confidence and make tough decisions were extremely positive outcomes for me.
Mentors often state that they learn many things from their Mentees, what did you learn from Marnie?
The complexity of owning & managing a smaller operation where you really do need to be master of so many business attributes was brought home to me by Marnie.
………………………….
Are you ready to accelerate your career?